Blue
Matte Grey
Rainbow
Rose Pink
Silver
Sky Blue
The Vaporesso Xros is a pen style vape pod kit that features a 800mAh built in battery that's is housed in a stainless steel body. By using top filling mesh pods and an easy to use adjustable airflow system the Xros maximise the effectiveness of flavour and nicotine satisfaction. With the on board Type-C port you can full recharge the Xros device in 45 minutes. The Xros can be operated using both auto draw and button operation up to a maximum of 20W.
CCell ceramic coils are designed for the Vaporesso Orca Colo Starter Kits. Using revolutionary designs for even heating, these coils have the ability to produce the best flavour than from any other ceramic coil. CCell coils are optimized to absorb and vaporise high viscosity e-liquids more efficiently and effectively. These coils are perfect for both nicotine salt-based e-liquids and free base vape juices.
Compatibility 
Vaporesso Orca Colo Starter Kit
The Vaporesso GT Core replacement coils have been designed for use with the Vaporesso Revenger Mini Kit, Revenger X Kit, NRG Mini Tank and NRG SE Tank. There are eight versions of the GT replacement coils, all designed for sub ohm vaping.
Compatibility 
Vaporesso NRG Tank

Vaporesso Revenger Mini Kit

Revenger X Kit
Vaporesso has created the QF Strip coils which have a resistance of 0.15 ohms and a new QF Mesh 0.2 Ohm. These coils use a natural flax fibre and cotton wicking material which improves flavour and vapour production as well as making these coils last longer. Vaporesso's Strip coils offer a rapid and even heating whilst the mesh coils are designed for a intimate contact between the coil and cotton wick for a better flavour experience.
Compatibility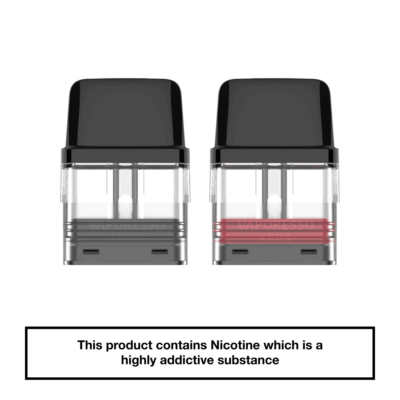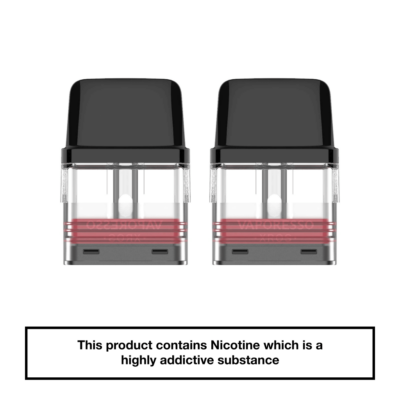 Designed for the Vaporesso Xros Pod Kit these replacement pods are available as a pack of two with a resistance of 0.8 Ohm Mesh or 1.2 Ohm Mesh. By adopting MESH technology these pods guarantee a flavour booting and throat hit vaping experience that's suited with both freebase and nicotine salt e-liquids. With a 2ml visible e-liquid capacity these Vaporesso Xros Pod feature a clam shell top filling system, simply remove the shell and refill with your preferred e-liquid.